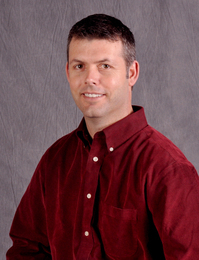 Owner Danny Willoughby has been in the Real Estate and Construction business for over 20 years. Danny works with home buyers, sellers, Realtors, banks and home builders who need inspections or consulting on a single and/or multi-family residential property.
Danny is the founder & president of KPC Inspections, LLC, a real estate inspection and consulting firm located in Louisville, KY.
Danny has spent years training in the classroom as well as on site. He continually upgrades his skills to keep current with new technologies and professional standards in home inspecting and construction.
While he specializes in home inspections, Danny has developed and incorporated systems from new home building that delivers houses at the highest quality and construction.
During the housing boom Danny managed the construction and delivery of over 20 homes at a time working for a national home builder in Orlando, Florida. During this time he studied the systems of new home construction at its best. From sales, construction, scheduling, marketing, to warranty he consults with new home builders who want to improve their home building systems.
Danny owned and operated a custom home building company in Louisville, Kentucky. He has built over 300 single family homes. Being a native of Kentucky he spent over ten years building custom homes for families in the Louisville area. This experience makes him an excellent home inspector.
Prior to building homes and becoming a home inspector, he worked as an electrician in Louisville and still holds his Master Electrician License. He also holds a real estate license in Florida and Kentucky.
When you need a home inspection, call KPC (502)653-3688